All Categories
Journey with Arianne Witt
Journey with Arianne Witt @lola_jagger to the dreamy seaside city of Victoria in British Columbia as she details her must-see places and the sunglasses she pairs with the lush and floral-dotted landscape.
I recently spent the summer in a dreamy seaside city in British Columbia called Victoria, situated at the rocky southern end of Vancouver Island. To get there it's a beautiful scenic ferry ride through the Gulf Islands from Vancouver across the Salish Sea, where you can spend the duration of the sail orca-spotting as you make your way across the bright blue waters. 
Escaping the Australian winter and chasing summer, I headed to the northern hemisphere where the days were warm and the nights were balmy. Sundown wasn't until 9 pm and we watched a golden sunset every night in awe, whilst adventuring around the city, soaking up the rich history and heritage of its architecture and culture. 
When it comes to overseas travels, I like to try and pack minimally but still have fun pieces that add a pop of colour or make an outfit feel more special. For this trip, I packed my most-loved green Bottega Veneta BV1144S Sunglasses and they were the perfect accessory, especially in a city full of bright-hued floral beds and lush greenery. 
The cat eye silhouette is a no-brainer for me and something I always reach for, it's a classic shape that I find suits my face shape and adds that final pizzazz to a look. Especially with the gold detailing on the sides, which compliments the gold jewellery I love to wear every day. I think it's definitely smart to pick a universal shape that can be easily worn with different outfits when you're running low on space in your suitcase.
One of my favourite things about travelling is the memories that items we wear hold and the stories they tell. I love that these sunglasses will carry so many memories from this holiday - helping to create a visual snap shot in my mind of moments like watching the orcas frolicking in the ocean as the green and gold of my sunglasses glisten in the sun. To sitting pretty on the bedside of our hotel after a long day of sight-seeing or being worn to the local wine bar on a Friday afternoon, complimenting the bold green hue of the big bowl of Sicilian olives.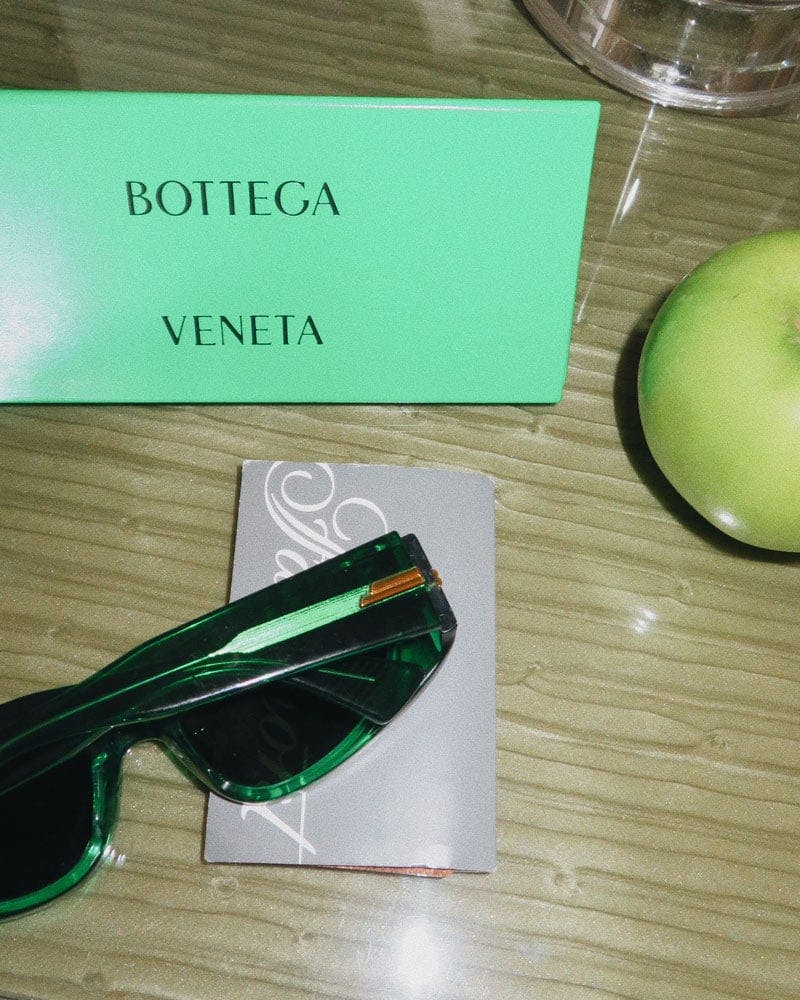 If you have the pleasure of visiting this city, here is a little travel guide of some of my favourite spots -
Dining:

Nubo for delicious Japanese, their sushi rolls were amazing and hot tip: sit at the bar so you can watch the chefs work their magic. This area is of course well known for their incredible wild salmon and alaskan crab so this is naturally an absolute winner. 
Red Fish Blue Fish is a casual eatery situated on the pier - don't be intimated by the long-ish waiting line that's usually there. It moves quickly and their seafood is most definitely worth the wait. I recommend going for dinner so you can watch the sun set right in front of you. 
II Terrazzo and Pagliacci's are date-night worthy spots and if you want a cute diner experience for brunch then add John's Place to your list. 
Tourist is a very sweet wine bar with a plethora of natural wines and delectable bar snacks like local oysters, anchovies and steak frites. The atmosphere is 10/10 and an absolute delight on a summer evening.
There is a place called Peacock Billiards and Bistro that is basically full of brilliantly designed vintage-esque pool tables with walls covered in the most interesting large scale paintings and tile artworks. You can spend your day like a local playing a few games of pool whilst eating Canada's national dish, poutine!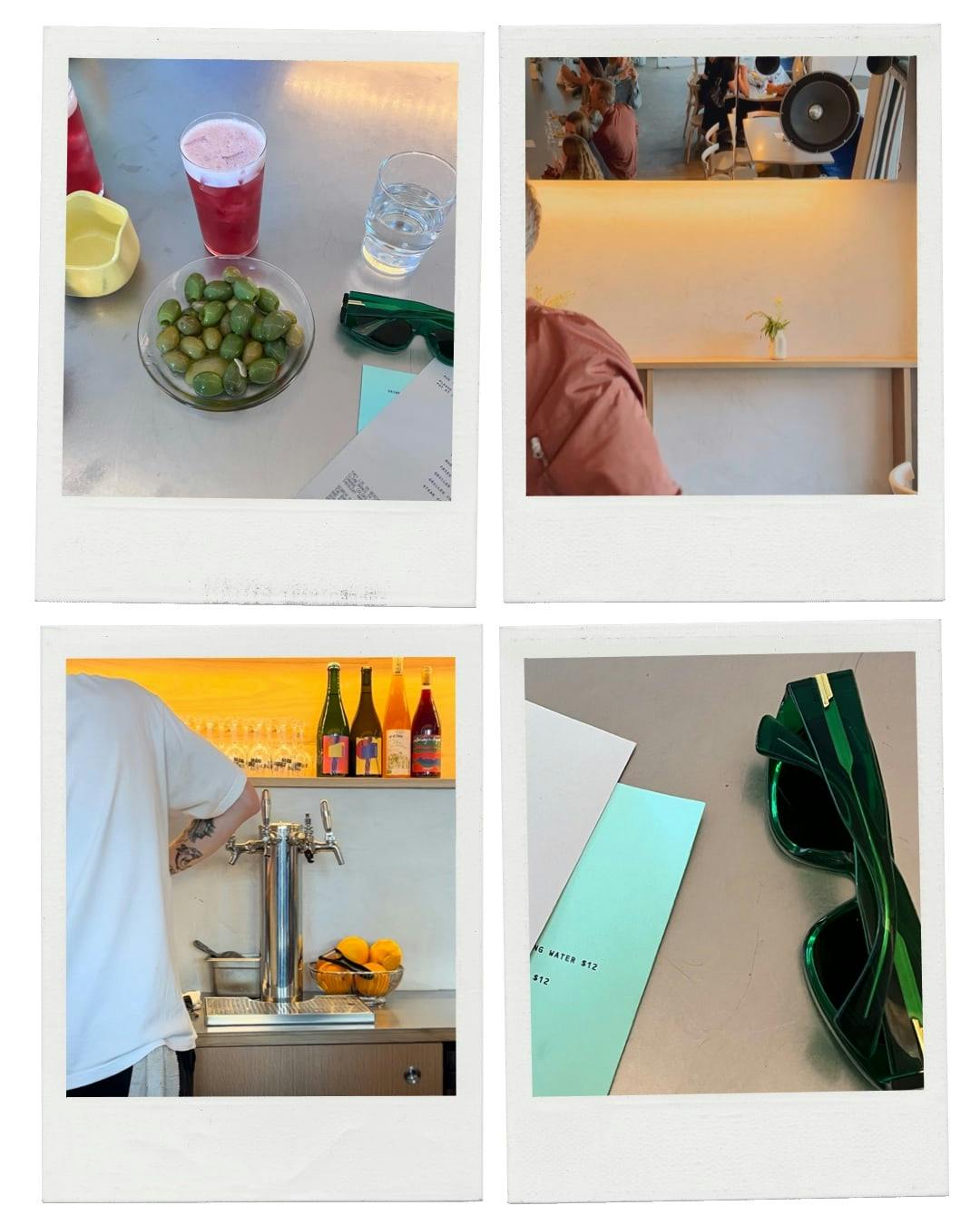 Stay: 
We stayed at The Fairmont Empress which was an other-worldly experience. It's a sophisticatedly designed hotel and is included as one of the world's 21 most iconic hotels (fun fact: King George VI and Queen Elizabeth stayed there!) - you really do feel like you're staying in a castle on the coast. It's a dream location as you're right across from the Harbour and very close to the Art Gallery of Greater Victoria. It's also adored for its afternoon high tea, so be sure to book in if you visit. 
They often have markets on during the weekend along the harbour so keep an eye out, it's a great way to buy from local makers, creatives and artists.
Do:
 Museum hop, stroll along the harbour, visit The Butchart Gardens (A vibrant flourishing garden that was started in 1904!), wander through the villages as you'll find a treasure trove of local shops and quaint cafes, whale watch and immerse yourself in the heritage of Victoria. 
Another great thing about Canada is that saunas are a common way to relax and rejuvenate, so there are some great one-of-a-kind wellness spots around like HAVN - a floating space on the harbour with hand-built saunas, hot tubs and cold plunge pools as well as Ritual which is a Nordic Sauna house. There are also a lot of stunning natural Hot Springs around for you to explore and enjoy. Heaven!